A federal agency apologized for posting a joke image some folks found offensive. So we made them some more.
The federal government's got jokes — and we don't mean Congress.
On Tuesday night, a Department of Education Twitter account tried to encourage college students to fill out the Free Application for Federal Student Aid (FAFSA) using the kind of joke image that's common in social networking.
The FAFSA is something every college student who wants financial aid — grants, scholarships, work-study, or student loans — has to submit each year. Otherwise, they're not able to get (and often aren't even told about) aid opportunities.
The image the Office of Federal Student Aid posted is the one up top. And here's how the Internet responded…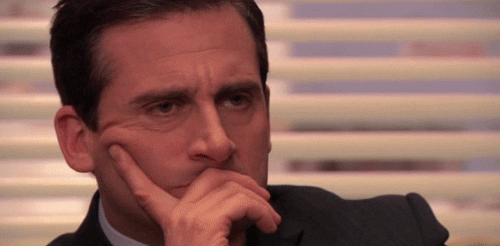 Apparently, it's funny when Kristen Wiig does it in Bridesmaids (context clip on YouTube here) but not so funny when the government quotes it. The story was covered yesterday from ABC News to The Washington Post.
Some users on Twitter told the Office of Federal Student Aid to fire its PR person, saying it's ignorant to joke about poor people, that not everybody who fills out the FAFSA is poor, and so on. The office deleted the tweet and apologized…
We apologize for the insensitivity of our previous tweet. Our goal is to make college a reality for all. We're very sorry.

— Federal Student Aid (@FAFSA) June 25, 2014
It looks like the FAFSA folks are usually pretty helpful on Twitter, churning out specific advice and links about loan limits, eligibility, forgiveness programs, and everything else that goes into paying for college.
For instance, check out this string of replies made in just a few minutes to users who asked questions about financial aid:
The Debt.com staff felt some sympathy. After all, it's not easy making debt fun or fascinating. So we brainstormed some ideas that might go over better than their deleted tweet.
What did we learn? GIFs are easy, but being funny is hard.
Here are our best attempts at FAFSA tweet humor, which we hope don't offend any hobbits, chocolate factory owners, or lovers of shoes…
1.
2.
3.
4.
5.
6.
7.
8.
9.
10.
11.
12.
We tried. Got something funnier? Shoot it at us on Twitter and we'll retweet it.
Related Posts