Many current students don't realize just how valuable their student ID card is until after they graduate. That little piece of plastic can get you free drinks, discounted movie tickets, and savings from stores like J. Crew and TopShop.
But if you, like me, have already graduated, don't worry: You can still take advantage of most of these great deals. You just need your student ID card and your .edu email address. Here are some of the top deals, with more below separated into categories ranging from technology to travel…
Tech and software discounts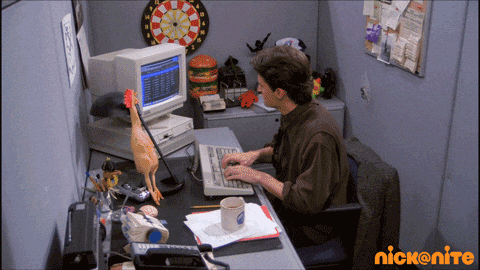 Adobe: Students and teachers can save up to 60 percent on Creative Cloud by clicking on the "Students and Teachers" option. The full plan includes Photoshop, Illustrator, InDesign, Flash, Premiere, Dreamweaver and over 20 GB of cloud storage, plus more. Students pay $240 a year, compared to the regular plan of $360 a year.
Apple: You can shop online at the Apple Store for Education and save up to $200 on a new Mac and up to $20 on a new iPad. School faculty, staff, and even home-school teachers are also eligible.
Best Buy: Students who enter their email address can get discounts on various electronics. Current deals include $120 off an HP Pavilion Desktop and $20 off some iPhone charging cases.
Dell: Dell University offers various promotions for college students, including up to a 10 percent discount on PCs, tablets, and select electronics like printers, projectors, and monitors.
Microsoft software: Current college students interested in programming can download Microsoft Visual Studio, Windows Server, SQL Server and other software for free just by entering their email address. Even if you're not majoring in computer science, you may be able to get a free copy of Windows 8, and a sneak peak at the upcoming version, Windows 10. Check if your school is eligible here.
Microsoft Store for Education: Nothing's as good as free, but Microsoft's online store also gives students (including grade school) and faculty discounts on things like Windows PCs, special prices for software, and 10 percent off tech accessories.
Phone service: You may get a discount of up to 20 percent because of the school you attend. Verizon, T-Mobile and AT&T have a place to check for discounts with your student email address. Sprint's a little more complicated.
Clothing/retail discounts
Banana Republic: Both students and teachers can enjoy 15 percent off all Banana Republic purchases by showing a valid ID at checkout.
Club Monaco: By signing up with your email address, you get 20 percent off all Club Monaco purchases online. Present your ID for the same discount in stores.
Goodwill: The day and discount vary by location, but many cut students a break. You might get 20 percent off on a Tuesday or 15 percent off on a Wednesday with student ID.
J. Crew: Present your college ID in stores to save 15 percent off of full-price items.
Madewell: Teachers and college students get a 15 percent discount when they present a valid ID at checkout, only in stores.
TopShop: Students get 10 percent off by signing up using an .edu address.
Travel discounts
American Airlines: Students from certain universities, including NYU, Harvard, Florida International, UCLA and many others, are eligible for this discount. You have to sign up with your name, student ID, and school to receive a 5 percent discount on any vacation packages.
Amtrak: With the purchase of the Student Advantage card listed below, you'll also get a 10 percent discount on adult rail fare.
Jet Blue: Signing up for the International Student Identity Card, listed above, will get you exclusive student airfare deals to 85 cities throughout the United States, Caribbean, and Latin America. The card costs $25 for a one-year membership.
Travel discount cards: There are two major discount cards designed for students: The Student Advantage Card costs $22.50 per year, and the International Student Identity Card is $25. Both brag about the thousands of discounts they offer, and while a lot of them you've never heard of — Root Bizzle? HearPO? — you can save 10 percent or more on all kinds of things, including train and bus tickets, movie tickets, hotel rooms, and lots of specific restaurants and retailers.
Entertainment discounts Cinemark: The cinema has a list of theaters across the country that offer student discounts. You need to bring in your student ID, and the discounts vary depending on location.
Museums: Lots of museums, like NYC's MoMa, offer discounts to students of nearby schools and universities. The Philadelphia Museum offers students discounted tickets for $15 through July 2015 with a valid school ID.
Shows: Broadway in Chicago offers tickets to students at discount prices, which can be as low as $14.50. A site called StudentRush offers updates on what shows are playing on Broadway, while giving you information about the student rush (last-minute discounted ticket) policies for each show, how much tickets cost, and when to show up.
Spotify Premium: College students get half off when they sign up for Spotify Premium with an .edu address. They also have to show proof of enrollment by uploading a copy of a transcript, current ID card, or tuition receipt. Premium has no ads, and costs five bucks for students per month.
Food discounts
Restaurants: Some chains, including fast food ones, offer student discounts. But because most stores are individually owned, those discounts vary widely. We've heard of discounts at everywhere from Subway to Chipotle, ranging from free drinks with purchase of a meal to 10 percent off your total purchase. Ask next time if there are any discounts for students.
Sam's Club: Signing up for the Sam's Club Collegiate Membership gets you a $15 gift card (basically a rebate on the $40 annual membership) and savings on everything from groceries to laundry detergent. Sign up using your .edu email address, and present your student ID at the store.
Transportation/insurance discounts
Cars: Automakers are no different. The Honda College Graduate Program offers students who have graduated in the past two years, or who will graduate in the next six months, a $500 discount off any 2014 or newer model year Honda with proof of employment. Ford and Toyota have similar programs.
Car insurance: Many insurers have discounts for students, but rules and savings vary. Geico offers full-time students between the ages of 16 and 25 with a "B" grade average or better a discount of up to 15 percent. Allstate offers single, full-time students under 25 with good grades up to 20 percent off.
Books/news/paper discounts
Amazon Student: Get free, two-day shipping when you join Amazon Student using your email address. There's a 6-month free trial, after which your account automatically upgrades to Amazon Prime at a 50 percent discount. You can cancel anytime.
The New York Times: Digital subscribers can get a 4-week subscription for 99 cents, and then 50 percent off the regular rate once that period ends. It's $1.88 per week after that for access to NYTimes.com and the smartphone apps. Or you can sign up for all digital access, including the tablet and smartphone apps, for $4.38 a week.
You can also get a print subscription, which includes access to online, at $8.45 per week. All subscriptions require an .edu address.
The Wall Street Journal: Subscriptions to the WSJ are available to students at a 75 percent discount. Right now, you can get a 15-week subscription for $15, which includes print, online, and digital access.
Washington Post: Offers free digital access to all articles for government workers, college students, and military personnel.
Did we provide the information you needed? If not let us know and we'll improve this page.
Let us know if you liked the post. That's the only way we can improve.