Peggy Tanous is becoming known as more of a Desperate Housewife– as in, desperate to hold onto her home that is falling into foreclosure.
By: Jennifer L. Lopez, Debt.com Financial Fitness Trainer
Peggy Tanous is known for her role on Bravo's hit reality television series, "Real Housewives of Orange County."  Peggy is married to Micah Tanous, an Internet marketing entrepreneur, and CEO of Monarchy Holdings, a company that conducts e-commerce company acquisitions.
Due to her husband's career, and the subsequent wealth that it has afforded the couple, Peggy gained notoriety after being chronicled recently for her rich wife role on the series during the sixth season.
But just as quickly as Peggy, a 41-year-old former model and infomercial host turned wife and mother of two, stepped into the spotlight for her television fame, her name was being mentioned for a less desirable reason. Reports surfaced that the couple's Irvine, CA home that was purchased back in 2006 for approximately $1.4 million was in foreclosure.
The home is under two mortgages, one for $1 million from BAC Home Loans Servicing, and a secondary loan for $312,540 by PNC Bank.  Despite paying on both mortgages in a timely manner for two years, the couple is now estimated to owe approximately $1.3 million between the two loans, almost the original purchase price of the property.
Though Peggy's money troubles have been going on for a few years now, the couple was still shown spending cash on non-essentials, like lavish parties and elective surgical procedures, implying a lack of concern for the severity of their housing situation.
Peggy claims that this foreclosure process has been a mistake that occurred as a result of a loan modification agreement that the lenders are no longer honoring, and in turn, she is suing a total of 3 banks.  Peggy also claimed that the banks had interfered with a modified pay schedule negotiated with their county tax collector to rectify past due taxes, also putting the property in jeopardy.   As of the time of this article, the home was scheduled for a foreclosure auction on  May 17, 2011.
The events that have transpired are the result of months, and potentially years, worth of neglectful and irresponsible money behavior.
If Peggy and her husband did not have a stable income to support a home with such a hefty price tag, they should have looked for a more reasonable option to begin with instead of taking out double mortgages.
The couple should have routinely set aside more money for their bills, namely their mortgage payments, and less on unnecessary luxury items, like Bentley automobiles, plastic surgeries, and jewelry.  They should have noticed the red flags, and took immediate action upon receipt of a November 16, 2010 default notice stating that they owed just under $200,000.
They should have immediately contacted all parties involved, including all mortgage companies and the local tax collector to determine the situation, and make clear their intent to remedy the back payments.  One would assume that Peggy received some money for her role on the reality show– that should have gone straight from her bank account to her mortgage lenders with no boutique or doctor's office stops in between.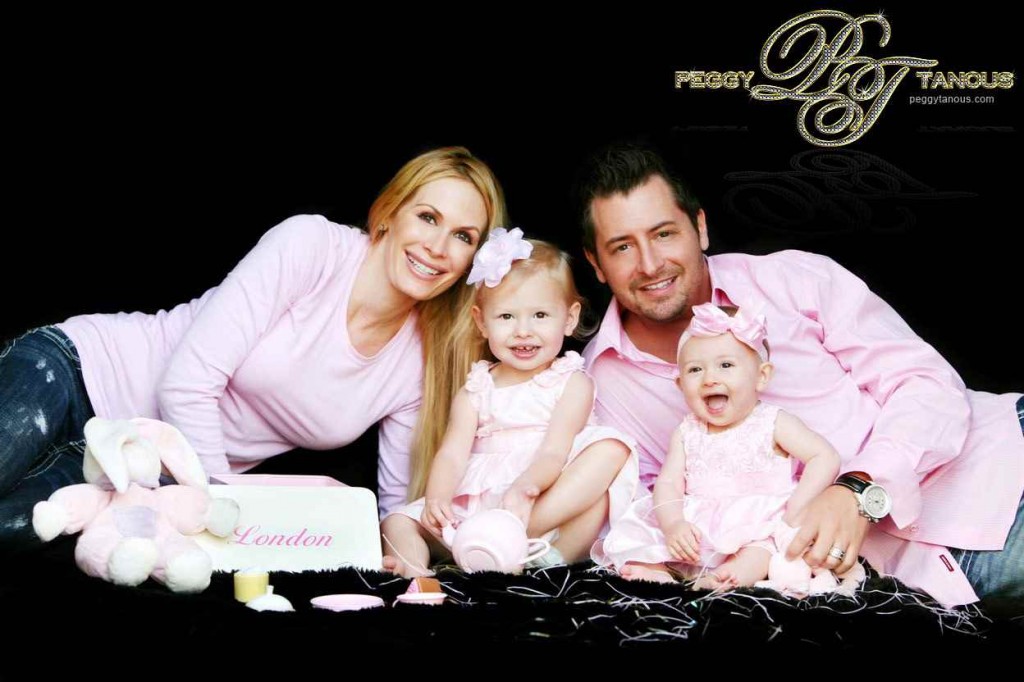 Though most of us will not have the problem of a foreclosure on a million dollar house to contend with, there are some things that we can take from Peggy Tanous's dilemma:
Communication is key– Peggy and her husband will have to be in close contact with all mortgage companies, the O.C. tax collector, their attorney(s), and the court to get this issue resolved once and for all.
Consider the options– If money is an issue, Peggy should consider taking advantage of her fame by selling her home to get the amount needed to pay the loans.  Though the home value was supposed to have taken a hit, her fame might spur one lucky buyer to take on the home. Or maybe a short sale, in which lenders will take less than the owed amount, may be possible.
Help for the rich– The government in CA has a specific state-run program to help prevent foreclosures, so Peggy should take advantage of whatever assistance the program can provide in keeping their home and making it more possible to pay on time in the future.
Save for a rainy day– Peggy is a household name now outside of her own hometown, but she is not getting any younger, and will not always be able to rely on her good looks for income.  She should stow away the cash that she is making now through the show and other fame-driven opportunities, instead of squandering it on temporary thrills.
Keep records– Peggy and her husband cannot rely on others to keep records of their communications with lenders.  They need to be intimately and actively involved in this situation that affects their very way of life, and to make sure that every action is documented in case that proof is needed for the future.  A legal team can assist them with this process, but ultimately their name is on the loans, so they bear the final responsibility.
Show some commitment– Peggy's situation has reached dire straits by her own design, and if she is to get out of it, she will have to show that she is committed to keeping her home and taking whatever steps are necessary to do so.  This may involve major lifestyle change, either temporarily or long-term, but if they are committed to keeping their home, the reward will be worth the sacrifice.
Even the rich can dig themselves in too deep as Peggy Tanous and her husband Micah have done. But if they follow the tips recommended here, they just might find that golden shovel that they need to dig their way out, never to return to this financial quicksand again.